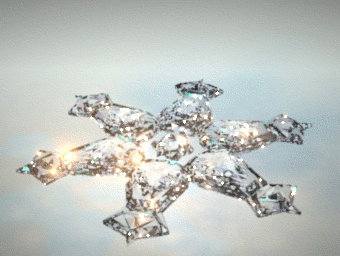 A few Nights before Christmas
it snowed a lot in Peace Town.
As night fell a little snowflake
asked the Moon
why should I die?
It had fallen on a church roof.
A child was looking at the sky.
A bird was singing the Night.
And the trees seemed to shimmer
and murmur.
You will not die the Moon said
for you are the living Spring
the river of water of life and when
flowers start blooming in Springtime
you will flow into a Sea of Lights.
© Frédéric Georges Martin
~
illustration: Giphy